Google
📍Locate Us | 📞Call 0280113119 / 0437774119 | 💬Live Chat 👀 | email : 💌 ask+help@SydneyCBDrepairCentre.com.au
If you find yourself facing the unfortunate situation where the rear camera of your Google Pixel 6 Pro is in need of replacement due to damage or malfunction, let me assure you that there's no need for undue concern.
Rest assured, Sydney CBD Repair Centre is here to promptly and effectively address this issue, presenting you with our dependable and trustworthy **Google Pixel 6 rear camera replacement** service.

We have honed our expertise in specializing in a comprehensive and efficient rear camera replacement solution tailored specifically to your Pixel 6 Pro. Our commitment to quality is unwavering, as we take great care to utilize only authentic components and leverage the skills of our expert craftsmen. The result is a seamless process that ensures your Pixel 6 Pro is equipped with a replacement rear camera that matches the original specifications in terms of both functionality and performance.

With the convenience of our on-the-spot service, we're able to efficiently replace your rear camera within a remarkably short timeframe, minimizing any disruption to your routine. You can approach this process with confidence, knowing that the new rear camera will seamlessly integrate with your device, just like the original, enabling you to capture moments with clarity and precision.

The process to avail our **Google Pixel 6 rear camera replacement** service is hassle-free. You can simply choose to visit our physical store, where our dedicated team will attend to your needs promptly, or you can opt for the convenience of booking an appointment online. Whichever way you choose, be assured that our skilled technicians will handle the replacement with the utmost care and precision.

Upon the successful completion of the replacement, you'll be pleased to discover that your Pixel 6 Pro has been restored to its optimal state, equipped with a fully functional rear camera. To ensure your peace of mind, our service is backed by a generous 3-month warranty, further underscoring our commitment to delivering exceptional results and customer satisfaction.

Sydney CBD Repair Centre stands as your reliable partner for all your **Google Pixel 6 rear camera replacement** needs. Our dedication to excellence and providing effective solutions ensures that your device remains in capable hands, ready to capture life's moments with the clarity and precision you expect.
Share
Local (& Global) Community Proven 👍 Phone Repair Service
View full details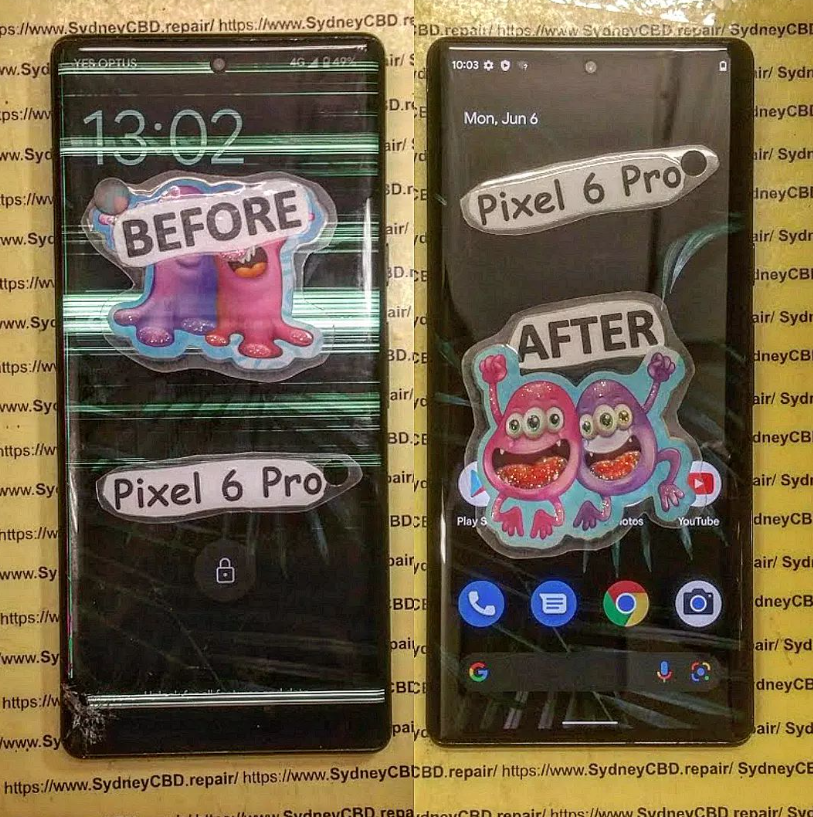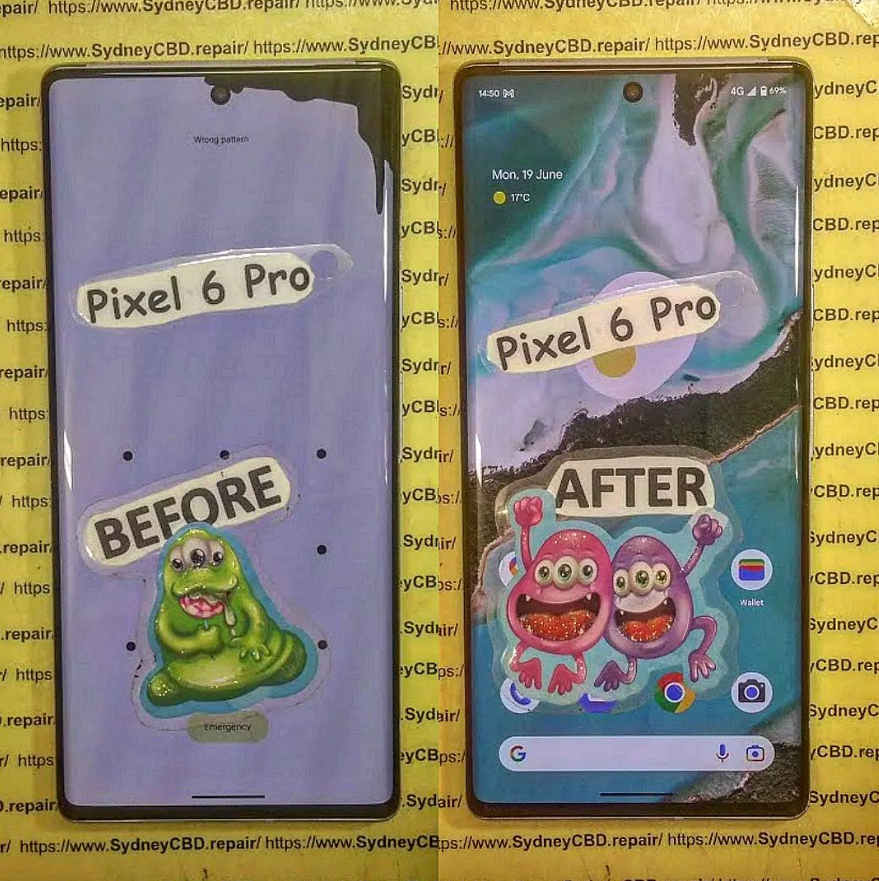 An Amazing Experience With
I had an amazing experience with Sydney CBD Repair Centre. They fixed my Google Pixel 7 Pro screen in no time, and it looks flawless. The staff was very friendly and helpful, and they kept me updated throughout the process. I was blown away by their professionalism and efficiency. I highly recommend them to anyone who needs a screen replacement for their Google Pixel 7 Pro. They are the best in the business!
-- Tom S** --
See More 1700 Positive Reviews On Google
Would Definitely Recommend!!
Staff were friendly. The service was efficient & speedy. We were told that if they found anything else to be fixed they would contact us first which instills trust. On returning to collect the mobile the staff were patient & helpful. Would definitely recommend!!
-- Margaret C** --
See More ⭐⭐⭐⭐⭐ Positive Reviews On Facebook